ADIPS Annual Scientific Meeting 2023
The ADIPS Annual Scientific Meeting 2023 will be held 25-27 August at the Adelaide Convention Centre following after the ADC Congress (23-25 August). SAVE THE DATE. More information will be available soon.
IADPSG Meeting 2022 hosted by ADIPS
ADIPS hosted the International Association of the Diabetes and Pregnancy Study Groups meeting in 2022 in Sydney, Australia. The 3 day meeting was held 18-20 November 2022 at the Sheraton Grand Hyde Park Sydney. The First IADPSG Summit on the diagnosis of gestational diabetes in early pregnancy was held immediately prior on Thursday 17 November 2022. Visit the meeting website at www.iadpsg-adips2022.org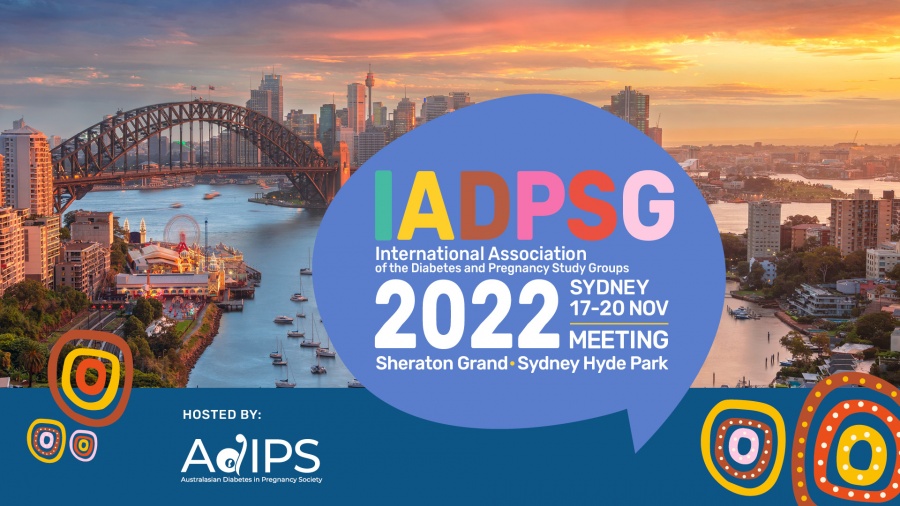 ADIPS-SOMANZ Joint ASM 2021
The Joint 2021 ADIPS-SOMANZ Annual Scientific Meeting was held as a Fully Virtual Meeting online from 23-24 July 2021. On Demand access to the meeting platform is available to all delegates who registered until February 2022. Please contact Suzie Neylon at the ADIPS Secretariat on email admin@adips.org if you require further information.