ADIPS Limited Board of Directors (2020-22)
President and Chair of the Board
Dr Arianne Sweeting MBBS Hons, BSc, GradDip HL, FRACP, PhD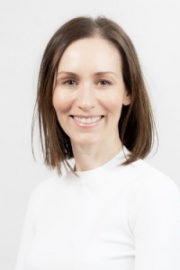 Endocrinologist, Sydney, NSW
Dr Arianne Sweeting is the current President and Chair of ADIPS. She is a staff specialist within the Department of Endocrinology, Royal Prince Alfred Hospital, Sydney; NHMRC Early Career Fellow, Charles Perkins Centre, Faculty of Medicine and Health, University of Sydney; and Medical Investigator, Boden Clinical Trials Team, University of Sydney. Dr Sweeting is also a clinician researcher affiliated with the Sydney Institute for Women, Children and their Families, Sydney Local Health District. She is Chair of the GDM Diagnostics working group for the international ADA/EASD Precision Medicine in Diabetes Initiative and a member of the ADIPS National Diabetes in Pregnancy Benchmarking Program. Her NHMRC supported PhD on "Risk management in gestational diabetes mellitus" was awarded the ADIPS Graz Clock Award in 2014 and the Sydney Medical School Dean's Publication Prize in 2016. Dr Sweeting's primary research interest is in metabolic disease in pregnancy, including gestational diabetes, obesity, bariatric surgery and eating disorders with a focus on precision medicine diagnostics, nutrition interventions and models of care to improve pregnancy outcomes.
Deputy Board Chair
Janet Lagstrom (Schweda)
Diabetes Nurse Practitioner, Midwife and CDE - Yarrawonga, VIC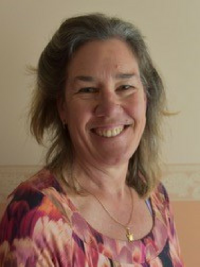 Janet's interest in diabetes began near to 30 years ago, sharing house with a guy working on the mines, fly in fly out. Having type 1 diabetes relying on urine testing, a glucometer read of 17, instigated further education for both…The Royal Melbourne Hospital, Deakin University Grad. Cert. Diabetes Education (1990), and midwifery at the Mercy Hospital for Women (MHW), enabled Janet to become MHW diabetes educator in 1992.Janet learned of a position at KEMH at ADiPs in 1999, became the first WA Nurse Practitioner designated in diabetes (2005) and was a Curtin University Lecturer, before returning to Victoria after the birth of daughter Zoe.A member of the Australian Diabetes Educators Association (ADEA) and the Australasian Diabetes in Pregnancy Society (ADiPS), Janet has previously been on ADiPS Board (2000 – 2006) and the National Diabetes in Pregnancy Advisory Council (NDiPAC 2000 - 2007).A passion for helping people with diabetes, Janet has instigated /contributed to the development of resources and ndss projects such as the GDM video; Diabetes and Pregnancy CD Rom; Booklets: Can I have a healthy baby, Sick day Management for Type 1 and 2 diabetes; Postnatal /breastfeeding advice for women with pre existing diabetes and an advocate of lifelong follow up of women who had a GDM pregnancy.
Immediate Past President and Board Chair
Dr Sarah Price
Endocrinologist, Melbourne, VIC
Dr Sarah Price is an adult Endocrinologist (FRACP) and is the current President of the Australasian Diabetes in Pregnancy Society (ADIPS). She graduated from Monash University with first class honors (MBBS H1). She subsequently completed adult physician training, specialising in Endocrinology. In addition, she has completed a Diploma of Obstetrics and Gynaecology (DipRANZCOG) and Diploma of Child Health (DCH). Sarah was awarded a NHMRC post-graduate scholarship for her PhD research project titled 'Health consequences for mother and baby of substantial pre-conception weight loss in obese women', supervised by Professor Joe Proietto. This project was funded via a competitive Norman Beischer Medical Research Foundation grant. Her research interest is in the transgenerational transmission of metabolic disease including diabetes and obesity. Sarah regularly presents at both national and international conferences, and is involved in guideline development for the care of people living with diabetes. Sarah is involved in teaching University of Melbourne medical students and regularly contributes to the teaching of registrars. Sarah has public hospital appointments at Melbourne Health and Royal Women's Hospital, and works as a clinical trial physician with the University of Melbourne.
Professor David Simmons - MA (Cantab) MB BS FRCP FRACP MD (Cantab)
Endocrinologist, Sydney, NSW
David is Professor of Medicine, Macarthur Clinical School, Western Sydney University; Director, Endocrinology Department, Campbelltown Hospital; Director, South Western Sydney Diabetes, Obesity, Metabolism Translational Research Unit (DOMTRU); Professorial Fellow, University of Melbourne and Visiting Professor, University of Örebro, Sweden. He is a previous President of the Australasian Diabetes In Pregnancy Society (ADIPS), is currently on the ADIPS Board and chairs their Clinical Audit Working Group. He has led several trials/studies in diabetes in pregnancy, diabetes prevention, diabetes management and diabetes epidemiology. He has over 300 publications and won several national and international awards for his work on diabetes.
A/Prof Alexis Shub
Obstetrician & MFM Subspecialist, Melbourne, VIC
A/Prof Alexis Shub is an obstetrician and maternal fetal medicine subspecialist at Mercy Hospital for Women in Melbourne. She has research interests in diabetes and obesity in pregnancy. She heads the diabetes clinic at Mercy. She also has a number of roles in medical student teaching and coordination for the University of Melbourne.
Julia Zinga
Diabetes Dietitian, Melbourne, VIC
Julia Zinga is a Diabetes Dietitian and obtained a Bachelor of Health Science (Nutrition & Dietetics) from The University of Newcastle in 2001. The majority of Julia's dietetic career has been in the field of diabetes, providing dietary counselling to people of all ages with diabetes. Since 2014, Julia has worked as Diabetes Dietitian at Royal Women's Hospital, Melbourne, specialising in the multidisciplinary diabetes unit to support women with Type 1 or Type 2 diabetes who are pregnant or planning pregnancy, and women with gestational diabetes. Julia co-authored a chapter on carbohydrate counting in the ADS Insulin Pump Manual, and she is also the producer of a pictorial resource for carbohydrate estimation, called 'How much Carb in that?'.​
Dr Susan de Jersey, PhD
Advanced Accredited Practicing Dietitian, Brisbane QLD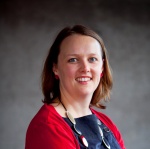 Dr Susan de Jersey is an Advanced Accredited Practicing Dietitian and Clinician Research Fellow within Metro North Hospital and Health Service in Queensland. Susan has been providing care to women with diabetes in pregnancy and gestational diabetes in the antenatal clinic at the Royal Brisbane and Women's Hospital for over 15 years. Susan is a clinical leader to a team of dietitians working in antenatal care across Metro North Hospital and Health Service.
Her program of research is focused on clinically relevant perinatal health concerns and translation into clinical practice. She has a national reputation as an expert and leader in maternal health and early life nutrition. Dr de Jersey leads research to generate new knowledge and implement and evaluate changes to routine care that supports women to have a healthy pregnancy and optimise offspring outcomes. She is particularly passionate about the provision of high value, person centred care that is informed by evidence. Susan supervisors undergraduate and post graduate students and leads several research projects area of gestational diabetes and perinatal health.
Dr Victoria Rudland
Endocrinologist, Sydney, NSW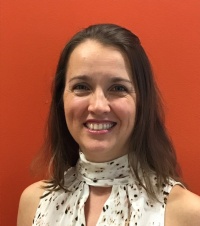 Victoria is a Staff Specialist Endocrinologist at Westmead Hospital and Unit of Study Coordinator/Lecturer for the Masters of Metabolic Health at The University of Sydney. She is passionate about diabetes in pregnancy and has been appointed by the ADIPS board to lead the development of new ADIPS guidelines for pre-existing diabetes in pregnancy. Victoria was awarded the Peter Bancroft Prize for her NHMRC-funded PhD in gestational diabetes, and has a number of publications in high impact journals including novel findings in monogenic diabetes and zinc transporter antibodies in gestational diabetes. She is currently working on two multicentre research studies that aim to evaluate the new diagnostic criteria and investigate the maternal gut microbiome in gestational diabetes. Victoria regularly presents at ADIPS ASMs and was awarded the Emerging Investigator Award in both 2011 and 2013. She has developed strong working relationships with ADIPS colleagues over the past 10 years, and is now a reviewer for several national and international journals, including Diabetes Care. In addition to collaborating with the ADIPS board in writing the new guidelines, Victoria would like to contribute to the future direction of diabetes in pregnancy in Australasia as a member of the ADIPS board.
Dr Rosemary Hall
Endocrinologist, Wellington, NZ
Dr Rosemary Hall is an Endocrinologist working in general endocrinology and diabetes at Capital and Coast District Health, where she leads the diabetes in pregnancy clinical service for the Wellington Region.
Her PhD, completed in Cambridge, UK, examined the association between dietary protein, energy regulation and metabolic disease. This research used a variety of techniques to measure energy intake, energy expenditure, body composition and metabolic parameters, including highly controlled physiological studies performed in a whole body calorimeter.
She received an HRC feasibility grant (HRC15/513) to investigate long term outcomes of women from the DIP clinic.
Marina Mickleson
Diabetes Nurse Practitioner, Midwife and CDE, Subiaco and Satellite to Rural WA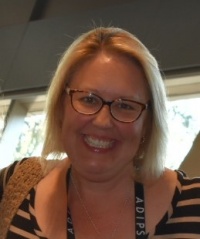 Marina currently works in public and private practice as a Nurse Practitioner, Credentialed Diabetes Educator and midwife. Marina has been working at King Edward Memorial Hospital for 18 years and has spent the past 14 years specialising in diabetes in pregnancy.
Since completing Masters studies as a nurse practitioner, Marina has run her own NP GDM clinic for women diagnosed with GDM prior to 22 weeks gestation. Marina also co-ordinates the Diabetes Telehealth service for pregnant women living in remote and rural WA and Christmas Island. This service allows women to have the majority of their antenatal care in their local community and sharing care through KEMH.
Marina has chaired the Diabetes in Pregnancy special interest subgroup of ADEA WA for the past 6 years and is a mentor for numerous diabetes educators working in the area of diabetes and pregnancy.
Marina also works in a GP practice as a nurse practitioner and diabetes educator in private rooms receiving referrals from obstetricians and obstetric physicians for pre conception and pregnancy care of women with type 1, 2 and GDM.
Secretariat
Ms Suzie Neylon BSc (Hons)
Executive Officer and Company Secretary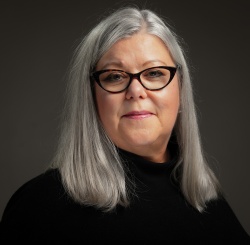 Suzie Neylon is the Executive Officer and Company Secretary for the Australasian Diabetes in Pregnancy Society Limited. Suzie took over the management of ADIPS in 2009 bringing with her a background in association management, nursing, science, travel, advertising, promotions and public relations. She completed her Bachelor of Science with Honours in 2004 with a pregnancy based thesis and continues to manage the busy ADIPS secretariat on a part-time basis.
ADIPS Executive Officer
145 Macquarie Street
SYDNEY, NSW 2000
Email admin@adip.org
Website www.adips.org