ADIPS Limited Board of Directors (2016-18)
President and Chair of the Board
Professor Leonie Callaway MBBS (Hons I) FRACP PhD
Obstetric Physician, Brisbane, QLD


Professor Leonie Callaway holds a conjoint position as Head, Royal Brisbane Clinical School, and Senior Specialist in Obstetric and Internal Medicine at the Royal Brisbane and Women's Hospital. Leonie completed her PhD in obstetric medicine in 2007.  Her ongoing research interests include obesity and inflammation in pregnancy, the role of the maternal metabolism on fetal programming and neonatal body composition, lifestyle interventions in pregnancy, the role of pregnancy in unmasking the risks of future chronic disease and probiotics for the prevention of gestational diabetes mellitus. Leonie is a member of the Council for the Australian Diabetes in Pregnancy Society, and is Deputy Chair of the Queensland Maternal and Perinatal Quality Council.  She has an active interest in guideline development to support translation of research into clinical practice. Leonie has had an interest in medical education both at the undergraduate and postgraduate level.  She previously chaired a number of national education committees for the Royal Australasian College of Physicians and was the lead author for the current curriculum for basic physician training.
Professor David McIntyre




Endocrinologist, Brisbane, QLD



Professor David McIntyre trained in Endocrinology in A

ustralia and Belgium. He is Head of the Mothers and Babies Research Theme at the Mater Medical Research Institute in South Brisbane. David is also Director of Obstetric Medicine at Mater Health Services and Head of the Mater Clinical School of the University of Queensland. David's current research and clinical interests cover medical complications of pregnancy, regulation of fetal growth and intensive treatment of Type 1 and Type 2 diabetes. Recent research studies have examined the effects of diabetes, obesity and high blood pressure during pregnancy on the health of Mothers and Babies, both during pregnancy and with long term follow up. David is currently the Chair of the International Association of Diabetes in Pregnancy Study Groups (IADPSG). He has been closely involved in the translation of clinical research findings into clinical practice, in particular through the re definition of gestational diabetes and promotion of optimal diagnosis and treatment of this common pregnancy complication.
Dr Helen Barrett

MBBS FRACP PhD



Obstetric Physician, Brisbane, QLD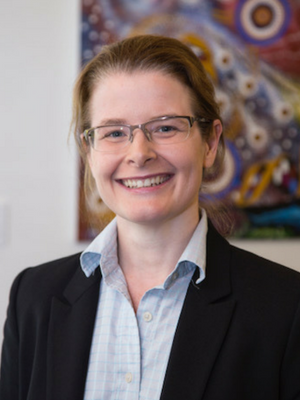 Dr Helen Barrett is an Obstetric Physician and Endocrinologist and is Director of Endocrinology and Diabetes at the Mater Hospital, Brisbane. She is a Senior Lecturer within the Faculty of Medicine at The University of Queensland. Dr Barrett has a strong interest in improving the outcomes of complicated pregnancy, with a particular focus on maternal obesity and diabetes in pregnancy. Her PhD examined the role of maternal lipids and placental lipid processing in the outcomes of pregnancy for women with diabetes. Dr Barrett currently holds an NHMRC Early Career Research Fellowship and her current research continues to explore maternal and placental metabolism in complicated pregnancy, with emphasis on the role of the microbiome.
Ms Janet Lagstrom
VIC
Biography to follow shortly
Dr Sarah Price
Endocrinologist, Melbourne, VIC
Biography to follow shortly
Professor David Simmons
Sydney NSW
Biography to follow shortly
Dr Peter Wein
Obstetrician, Melbourne, VIC
Biography to follow shortly
Dr Ian Fulcher
Obstetrician, Sydney NSW
Biography to follow shortly
Dr Cynthia Porter PhD
(Diabetes Educator; WA rep, Allied Health rep, Rural & Remote rep)

Dr Cynthia Porter completed her PhD at the University of Western Australia,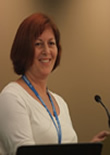 School of Primary, Aboriginal and Rural Health Care under the supervision ofProfessor Timothy Skinner, Profession Isabelle Ellis and Professor Juli Coffin, in 2012. Cynthia has worked as a dietitian (AdvAPD) and diabetes educator (CDE) in rural and remote Western Australia for 30 years. During this time there has been, for Australian Aboriginal children, an unprecedented increase in childhood obesity and a sequential increase in GDM and pre-existing diabetes in pregnancy and resulted in the MACAW study (Models of antenatal care for Aboriginal women with diabetes). Cynthia has been a council member of the Australasian Diabetes in Pregnancy Society since 2010, and co-author of the ADIPS Consensus Guidelines for the Testing and Diagnosis of Gestational Diabetes in Australia. Cynthia has had an interest in dietetic and diabetes education both at the undergraduate and postgraduate level. Cynthia received the Graz Clock Award in 2010 and an ADIPS-Novo Nordisk Educational Research Grant in 2011 to continue this research. In 2012, this research received acknowledgment at the 16th International Congress of Dietetics, Sydney and the International Association of Diabetes in Pregnancy Study Groups, Chennai. Cynthia was an invited speaker in 2013 at The 7th International Diabetes in Pregnancy Symposium, Florence, where it was identified that for Indigenous women DIP is a neglected health priority.
Newsletter Editor
Dr Sarah Price

Email  sarahcording@hotmail.com
Secretariat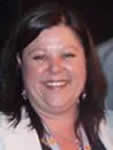 Suzie Neylon is the Executive Officer and Company Secretary for the Australasian Diabetes In Pregnancy Society Limited. Suzie took over the management of ADIPS in 2009 bringing with her a background in nursing, travel, advertising, promotions and public relations. She completed a Bachelor of Science with Honours in 2004 and continues to manage the busy ADIPS Secretariat.Ms Suzie Neylon
ADIPS Executive Officer
145 Macquarie Street
SYDNEY, NSW 2000
Phone  02 8247 6298 
Fax  02 9251 8174  
Email  sneylon@adips.org
Website www.adips.org